Participants Roundtable 1
Reevaluating Open Source in Academia
Raman Ganguly - (Moderator) Technical director of Phaidra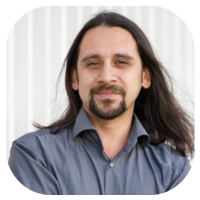 Raman Ganguly - (Moderator) Technical director of Phaidra
About: Raman Ganguly earned his degree in Media Engineering at the St. Pölten University of Applied Science, and he is a Level C IPMA project manager. Before finishing his university degree, he worked as a software developer in different companies and headed web-development departments at two media agencies.
He became part of the team of the Computer Centre at the University of Vienna in 2008. Since 2011 one of his main focuses is the management and archiving of research and educational data. In this capacity he is responsible for designing the technical infrastructure of the data management ecosystem of the University and for the sustainable operation of the technical infrastructure for long-term data preservation. He is the technical director of the PHAIDRA digital asset management system for long-term preservation. PHAIDRA is currently used by the University of Vienna and 21 institutions throughout Europe.
Sayeed Choudhury - Associate dean in the Sheridan Library at Johns Hopkins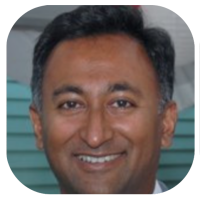 Sayeed Choudhury - Associate dean in the Sheridan Library at Johns Hopkins
LinkedIn: https://www.linkedin.com/in/sayeed-choudhury-4184015/
G. Sayeed Choudhury is the Associate Dean for Research Data Management and Hodson Director of the Digital Research and Curation Center at the Sheridan Libraries of Johns Hopkins University. He leads the University's open source programs office (OSPO). Choudhury is also a member of the Executive Committee for the Institute of Data Intensive Engineering and Science (IDIES) based at Johns Hopkins.
Choudhury was a President Obama appointee to the National Museum and Library Services Board. He was a member of the National Academies Committee on Forecasting Costs for Preserving, Archiving, and Promoting Access to Biomedical Data. He was a member of the National Academies Board on Research Data and Information and the Blue Ribbon Task Force on Sustainable Digital Preservation and Access. He has testified for the Research Subcommittee of the Congressional Committee on Science, Space and Technology.
He was a member of the board of the National Information Standards Organization, OpenAIRE2020, DuraSpace, the ICPSR Council, Digital Library Federation advisory committee, Library of Congress' National Digital Stewardship Alliance Coordinating Committee, Federation of Earth Scientists Information Partnership (ESIP) Executive Committee and the Project MUSE Advisory Board. Choudhury was a member of the ECAR Data Curation Working Group. He has been a Senior Presidential Fellow with the Council on Library and Information Resources, a Lecturer in the Department of Computer Science at Johns Hopkins and a Research Fellow at the Graduate School of Library and Information Science at the University of Illinois at Urbana-Champaign. He is the recipient of the 2012 OCLC/LITA Kilgour Award.
Choudhury has served as principal investigator for projects funded through the National Science Foundation, Institute of Museum and Library Services, Library of Congress' NDIIPP, Alfred P. Sloan Foundation, Andrew W. Mellon Foundation, Open Society Foundation, Microsoft Research, and a Maryland based venture capital group.
He is the Product Owner for the Data Conservancy which focuses on the development of data curation infrastructure and the Public Access Submission System which supports simultaneous submission of articles to PubMedCentral and institutional repositories. He has oversight for data curation research and development and data archive implementation at the Sheridan Libraries at Johns Hopkins University. Choudhury has published articles in journals such as the International Journal of Digital Curation, D-Lib, the Journal of Digital Information, First Monday, and Library Trends. He has served on committees for the Digital Curation Conference, Open Repositories, Joint Conference on Digital Libraries, and Web-Wise. He has presented at various conferences including Educause, CNI, JISC-CNI, DLF, ALA, ACRL, and international venues including IFLA, the Kanazawa Information Technology Roundtable, eResearch Australasia, the North America-China Conference, eResearch New Zealand and the Arabian-Gulf Chapter of the Special Libraries Conference.
Daniel Bernstein — Technical lead Fedora Repository Project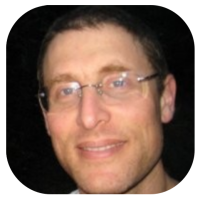 Daniel Bernstein — Technical lead Fedora Repository Project
LinkedIn: https://www.linkedin.com/in/daniel-bernstein-64b5449
About: Daniel Bernstein is currently the technical lead for the Fedora Repository Project and staff member at Lyrasis. He is responsible for helping to set priorities and coordinating development on Fedora and related ecosystem projects. He also leads workshops, technical presentations, as well as the weekly Fedora tech community call. In addition to his work on Fedora, he is a core developer of the DuraCloud codebase. Prior to joining Lyrasis (formerly DuraSpace), Daniel was the principal developer of Archive-It while working for the Internet Archive.
Radu Meza — Associate Professor at Babeș-Bolyai University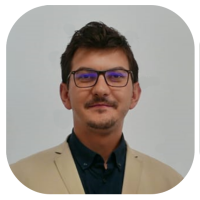 Radu Meza — Associate Professor at Babeș-Bolyai University
LinkedIn: https://ro.linkedin.com/in/rm-meza
Radu Meza is an Associate Professor at the Journalism and Digital Media at the College of Political, Administrative and Communication Sciences, Babeș-Bolyai University, coordinator of the first Digital Media Bachelor program in Romania (since 2016), Head of the Journalism and Digital Media Department (since 2021), Chair of the Babeș-Bolyai Senate Committee for Curriculum (since 2020), evaluator for Romanian Agency for Quality Assurance in Higher Education (since 2018). He teaches Media Analysis, Digital Data Analysis, New Media Theory, Content Management Systems and Web Design. Radu Meza's recent research focuses on analyzing dangerous speech, hate speech and offensive speech in Romanian and Hungarian Public Facebook contexts using computational sociology approaches.