Phaidra - a repository for permanent secure storage of digital assets at academic institutions

The open source Phaidra Project has one simple focus:
The effective long term preservation of academic data.
This simple mission touches on topics at the core of modern academia and broader society: from accessibility, collaboration, and open science; through academic rigour accountability and repeatability; to more pragmatic subjects such as budget restraints, reuse, and even revenue generation.
Building on last year's lively 'Vienna Sessions' (see the links above), Phaidracon 2021 starts with two more exciting roundtables. We invite anyone with an interest in digitization, ḧumanities, data preservation, data management, open access, scientific publications and digital library to tune in and join us in the interactive online debate.
For those whose interest is piqued, we will follow this up with a packed day of presentations and announcements from the Phaidra community.
Free and open to all, join our open source community to help preserve human knowledge, or just join us for 30 minutes for an interesting debate.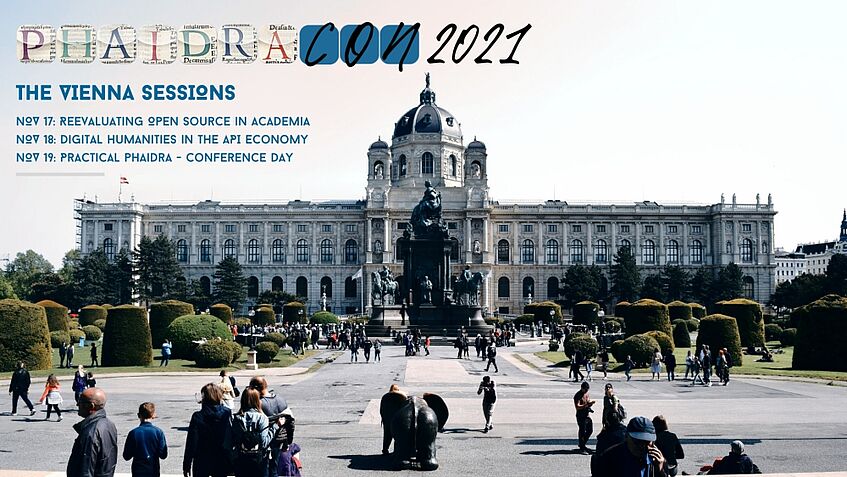 Roundtables 2021
Nov 18: Roundtable - Digital Humanities in the API Economy
The inner workings of organisations from lean tech start-ups, to government departments and the largest global corporations are all being abstracted into open, standardised and easily accessible Application Programming Interfaces (APIs).